Frequently Asked Questions (FAQ)
About this site | Old Books | Homework | Permissions | Questions of Copyright | Privacy Policy | Ads | Contact
About this site
What I'm not - David Perdue, creator of this site, is not a Dickensian scholar. I hold no degree in English or Victorian literature and am not affiliated with any college or university. I don't live in London...or even in England (although I love to visit!).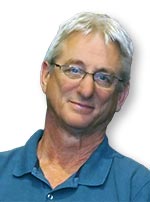 I own several editions of Dickens' works, but I am not a book collector and don't know what collectible books are worth. These days I am more likely to read Dickens on my Kindle or iPad...making notes as I go.
What I am - I am a retired Web developer for the U.S. Government who happens to have a deep and enduring passion for Dickens' works, times, and locations. This passion developed by reading Dickens as a child and is fueled by continuing to reread the novels as an adult. Among the dozens of books I read each year are several Dickens novels and although I know the stories, I never fail to be amazed, and find something completely new with each reading. My passion spills into this Web site, which appeared on the Web in December 1997. It is intended solely to enhance the reader's experience, providing background on Dickens; his work, times, and the locations he wrote about.
I am a member of The Dickens Fellowship in London and in December 2010 I was elected to the Board of the American Friends of the Charles Dickens Museum.
I sometimes use what little prestige this site has garnered to help raise money and awareness for Dickens-related causes. Money earned through advertising on this site is used for the materials and technology required to keep the site updated and on the Web. Proceeds from this site also support charitable causes like St. Jude Children's Research Hospital and First Book.
I was born and raised in the Washington DC area and now reside in rural Missouri. My wife of 30 years and my biggest fan, Sandy, died suddenly in 2008. This site is dedicated to her memory.
I found a set of books by Dickens in my grandmother's attic. Can you tell me what they are worth?
No. I love to read books but know nothing of what old and rare books are worth. Please don't email asking what the old book you found in your grandmother's attic may be worth because...I don't know. I'm told that your local library may be able to help you find the value of your old books.
I have to do an assignment on Dickens. Can you send me some information?
No. This Web site represents many hours of work, and I enjoy providing information to those wishing to learn more about Charles Dickens' life and works. Although I am happy to provide answers to specific questions where I can, I cannot do homework assignments for readers of this site.
Am I related to Dickens?
I have no idea.
May I use photos or articles from this Web site for non-commercial purposes?
Yes. The sole purpose of this Web site is to educate and increase awareness of Dickens' life and works to a new generation of readers. Permission to use content and images from this Web site is freely given for all non-commercial purposes. A link crediting this site is all that is required.
How can I cite this Web site?
David Perdue's Charles Dickens Page
Questions of Copyright:
I have made a good faith effort to understand copyright laws in developing this Web site. Images used are believed to be either in the public domain, are linked directly to the Web sites where they were obtained, or are used by permission. Textual passages are either my own, using facts taken from the works listed in the above bibliography, taken directly from Dickens works, letters, and speeches, or other works believed to be in the public domain, or are attributed to the author within the text. If any copyright violation is found please notify me and the image/passage will be deleted immediately, or proper credit will be given.
What is your Privacy Statement?
This site uses third-party advertising companies to serve ads when you visit our Web site. These companies may use information (not including your name, address, email address, or telephone number) about your visits to this and other websites in order to provide advertisements about goods and services of interest to you. If you would like more information about this practice and to know your choices about not having this information used by these companies, click here.
No personally identifying information is collected.
Advertisements on this site
This site uses the Google Adsense program to place advertisements. The ads on this site help to keep this site updated and online. Every effort has been made to make sure that the ads displayed are inoffensive and in good taste. If you see an ad that you feel is inappropriate please let me know.
Broken Links
Linking to sites outside one's control is a little like trying to herd cats. Reports of broken links are much appreciated.
Still have a question or comment?
Please feel free to email me at dap7273@gmail.com and I will do my best to answer you.
Back to Top